AUTO MAINTENANCE > HEADLIGHT RESTORATION
Headlight Restoration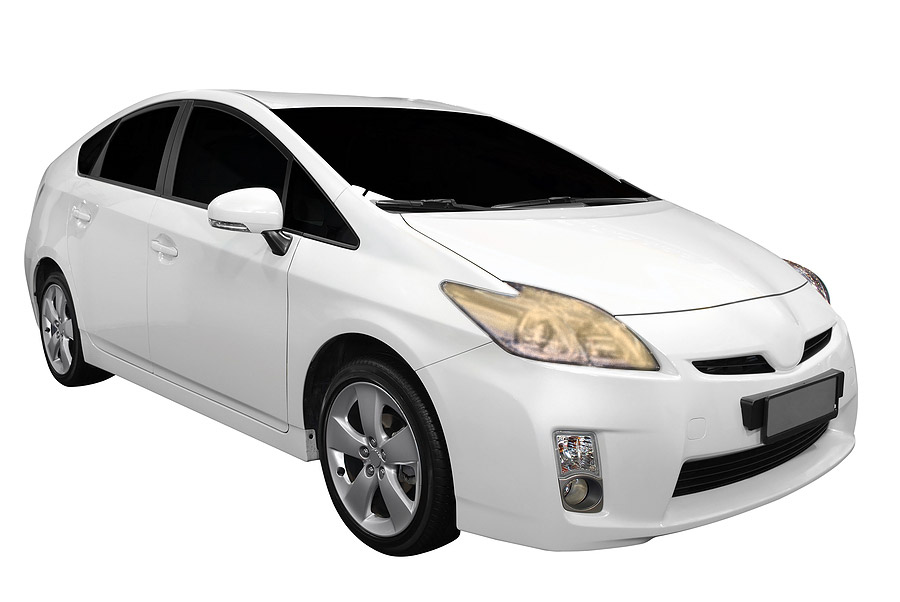 Restore Your Headlights To Look Like New!
Have your headlights yellowed over the years? Have you noticed that your headlights are much dimmer than they used to be? Are you having trouble seeing the road at night?
Why did my headlights turn yellow?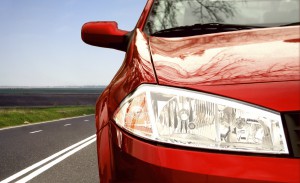 Green Sport car on a highwayMost plastic headlight fixtures have UV protection that helps prevent damage to the plastic housing from the sun. This UV protection fades over time allowing more and more of the suns harmful UV rays to reach your vehicles' plastic. As the protection fades the plastic lens begins to yellow slowly and begins to blur the headlight lens. It is for this reason that you can't simply polish them back to clear, you have to apply a UV protective coat back on the plastic.
About Headlight Restoration
Properly restoring your vehicles headlights is a multi-step process:
Step 1 is always to determine why exactly they yellowed and how bad the yellowing is, with this information we determine the best direction to go for your particular situation.
Step 2 if deemed the best option is to begin removing the damaged yellowed plastic from the surface of the headlight.
Step 3 is performing a multi-part polish process to the plastic, shining and smoothing the lense.
Step 4 is applying a clear coat UV protection layer similar to that used on your cars paint finish.
The last step mentioned here is extremely important to ensuring your restoration lasts you many, many miles to come!
The team here at Evergreen AutoWorks are experts at headlight restoration, our experienced bodycrafters will make you say "Wow!" after you see the results of their professional headlight restoration services.